The Kentucky Thoroughbred Association and Kentucky Thoroughbred Owners and Breeders are trade organizations consisting of owners, breeders, trainers, and associate members. We are committed to our members and encourage and thrive on their participation. We believe that united we can succeed in working for the betterment of our industry.
As our associations increase in membership, we broaden our support base and increase our visibility on issues that impact the Thoroughbred industry on local, state, and national levels, while continuing to promote the Kentucky Thoroughbred racing and breeding industry here at home and around the world.
KTA-KTOB Working For You
The KTA-KTOB promotes positive legislation with such industry partners as the American Horse Council and NTRA, and we continue to play an active role in legislative matters of concern on statewide and national levels. In conjunction with the Kentucky Thoroughbred Farm Managers' Club, we have increased the economic benefits to Kentucky breeders through the Breeders' Incentive Program.
Services / Information
Provide association group health insurance to eligible Kentucky employers
Serve as an informational and directional source in equine matters for Kentuckians, as well as visitors from other states and countries
Simulcasting and Purses
Developed KTDF (Kentucky Thoroughbred Development Fund), a purse supplement
Negotiated with Churchill Downs and Keeneland for the highest percentage of revenue to purses from all sources in the country, including ADW agreements.
Instrumental in legislation of whole-card simulcasting and Breeders' Awards.
Continue efforts for the protection of the KTDF and enhancement of Kentucky purse structure.
Horse Health / Research
Founding member of the Racing Medication and Testing Consortium; led the national initiative for uniform race-day medication rules.
Established KTOB Foundation which funds reproductive-based research.
Lobbied successfully to secure $28.5 million in funding from the state for renovation of the University of Kentucky Veterinary Diagnostic Laboratory.
KTOB Foundation donated $250,000 matching funds to the University of Kentucky Maxwell H. Gluck Equine Research Center to renovate an equine infectious disease research laboratory
Farmland / Conservation
Continually participate in local zoning issues that protect Kentucky farms and our ability to raise horses.
Instrumental in developing the Purchase of Development Rights Program (PDR) in Lexington which currently preserves farmland for future generations.
Industry Promotion
Developed an international marketing program with Keeneland.
Established Scholarship Day with Kentucky racetracks. This includes Runhappy scholarships each worth $10,000.
Developed strategic plan for KTA/KTOB's future, putting in place an aggressive marketing plan for promoting Kentucky-breds.
KTA/KTOB Staff
---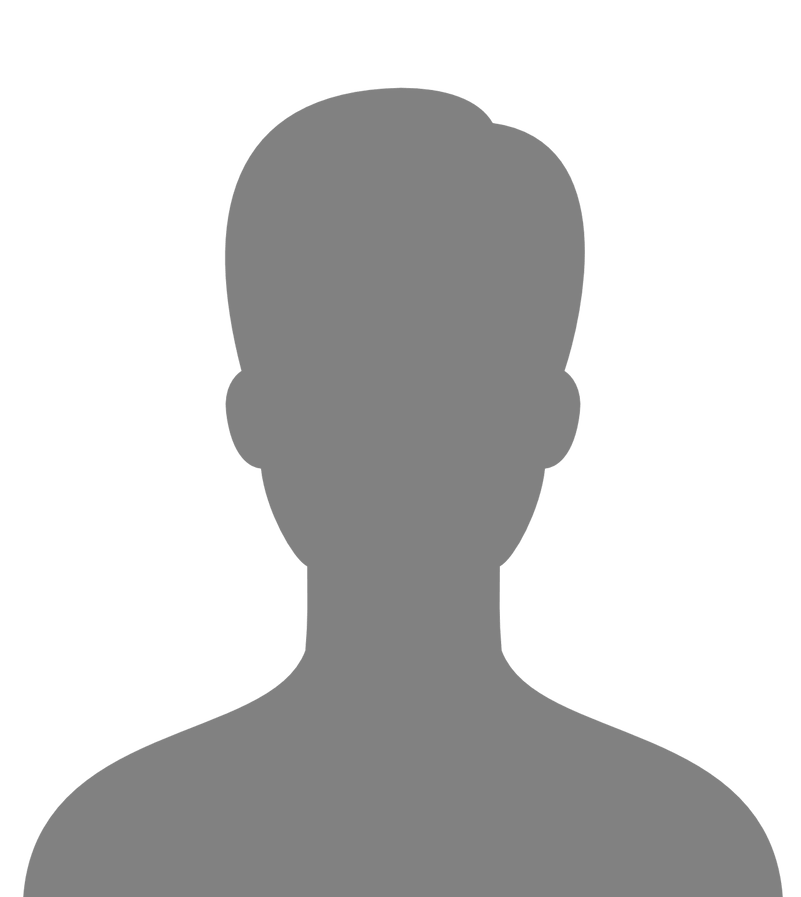 Chauncey Morris
Executive Director
Chauncey Morris is Executive Director of the Kentucky Thoroughbred Association and Kentucky Thoroughbred Owners & Breeders, a horseman's group and trade association representing Thoroughbred breeding and racing in Kentucky. Kentucky is the biggest producer of Thorougbred foals in the world, responsible for 40% of the US foal crop, the largest concentration of stallions, veterinary practices and breeding farms, and is home to the largest yearling and breeding stock sales, premier race meetings at Keeneland and the Kentucky Derby at Churchill Downs, and year-round racing at Turfway Park, Ellis Park and Kentucky Downs.
Mr. Morris assumed his position in August 2014. Previously, Mr. Morris served as CEO of Thoroughbred Breeders Australia Ltd. and Aushorse Marketing Pty Ltd in Sydney, Australia, from 2011 till 2014. Mr. Morris was successful in adding horses into the Free Trade Agreement framework between Australia and the People's Republic of China during the term of Prime Minister Julia Gillard (ALP), attracted new investment from the United States, and was involved in McHugh v. AJC & Ors., a legal challenge which successfully defended the natural cover rules of the Australian Rules of Racing and Australian Stud Book. Mr. Morris also served as sales marketing associate for Keeneland Association from 2005 to 2011, part of the sales team responsible for developing new domestic and international markets, including the Emerging Markets Program on behalf of Kentucky breeders. The Emerging Markets Program is responsible for nearly $1 billion in new sales from racing countries on six continents since its inception.
Mr. Morris is the former chairman of Chairman, U.S. Livestock Genetic Export, Inc., and has a bachelor's degree in political science from the University of Louisville.
Directorships:
Executive Committee, University of Kentucky Gluck Equine Research Foundation
Fayette Alliance
Lexington Business Council, Federal Reserve Bank of Cleveland
Racing & Medication Testing Consortium
CASA of Lexington

Vickie Garcia
Office Manager
Vickie has been with KTA-KTOB since 1983. She was first employed in the Louisville Office on the backside of Churchill Downs. She lived in her hometown of Salem, IN at the time, and her 45-minute commute allowed her to gain an appreciation for the equine industry in KY and a valuable understanding of both its challenges and rewards.
After moving to the Lexington office on Alexandria Dr. in 1985, Vickie managed the Kentucky Thoroughbred Development Fund (KTDF) registration and eventually became the Bookkeeper for KTA-KTOB. Soon after, her role expanded to Office Manager, a position that she held through the office relocation to the Horse Park in 1997 until the present.
As Office Manager, Vickie's duties include bookkeeping, accounts payable and assisting with the budget and audit. She compiles the administrative records for the Board and the Investment Committee among others. For twenty-five years she has been the coordinator for the annual Derby Trainers' dinner held on Tuesday before each Derby.
Vickie is most proud of the relationships she has formed in her tenure with KTA-KTOB. She has served with Executive Directors Nick Nicholson, Gene McClean, David Switzer and Chauncey Morris. She is also gratified to have been of service to the members and their Board for over thirty-five years.

Jenny McGaughey
Director of KTDF Registration / Administrative Support Manager
Jenny joined the KTA/KTOB in 2009 after graduating college and is currently the Director of KTDF Registration and Administrative Support Manager. She attended the University of Kentucky and earned a Bachelor of Business Administration in Management and a Bachelor of Science in Agricultural Economics.  She was born and raised and continues to reside in Lexington with her husband, Chip, and daughter, Lily.  Outside of the office Jenny enjoys riding hunter/jumpers, especially off-the-track Thoroughbreds and giving them a second career.

Lanny Kohnhorst
Racetrack Representative
Lanny started his career in the horse industry as a groom, hot walker and exercise rider in 1963 for trainer Lyle Limerick at Churchill Downs. Lyle trained such horses a Neat N Sweet, Ditto and Argosy. Lanny passed and received his trainers license in 1966 and trained until he took a farm manager position in 1968 for Don Fords Ironwood Farm. Don raced a large stable many of them homebreds.
Lanny returned to the racetrack in 1973 after Ironwood Farm was sold. In 1978, he went to work as the farm manager for Dr. Tom Johnson D.V.M. managing his breeding operation in Oldham Co. In 1982, Lanny became farm manager for Haverhill Farm in Oldham Co. and remained there until 1987 when he and his wife developed their own layup operation at Winners Rest Farm in Oldham Co. They maintained that operation until Lanny took the job with KTA as Racetrack Representative at the Churchill Downs' office in 1995. He and his wife Dinah reside in LaGrange, KY and have been married for fifty-six years.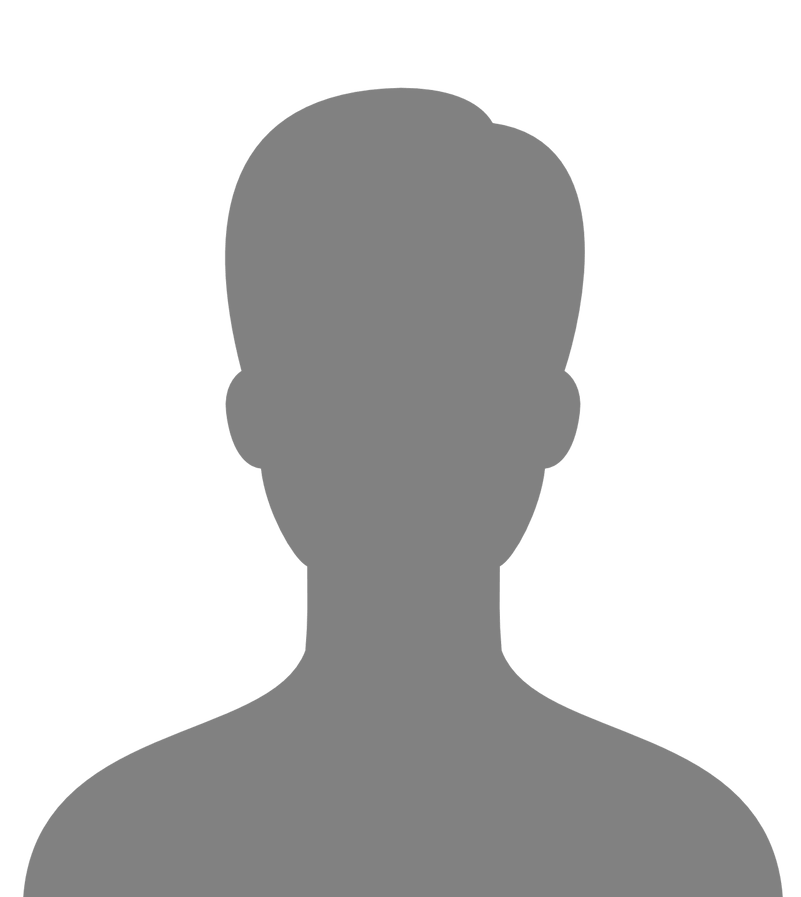 Paul Nachand
Racetrack Representative
KTA/KTOB Board of Directors
---
Officers

Joseph Seitz
President
Brookdale Farm
Director of Sales
Joe worked on his family's Brookdale Farm in Versailles until attending Marquette University, where he obtained a B.A. in Journalism in 1992. After college, Joe spent four years in the Marine Corps as an infantry officer. Following military service Joe worked for trainers Carl Nafzger and Todd Pletcher before returning home to Brookdale Farm, where he has worked since 1997 as Director of Sales. Joe is a previous president of the Consignors and Commercial Breeders Association and has served on the Board of Directors of the KY Thoroughbred Farm Managers Club and the Thoroughbred Club of America.  Joe currently serves as Vice President of the Kentucky Thoroughbred Association.

Walker Hancock
Vice President KTA
Claiborne Farm
President
Walker is the fourth generation of Hancock's to run his family's Claiborne Farm which was established in 1910. Claiborne has been a part of his entire life as he learned to work and handle horses at the early age of eight.
After attending Sayre School in Lexington, Walker went on to attend the University of Florida where he majored in Animal Sciences with a minor in Agricultural Sales and Marketing.  While at Florida, he was a student manager for the 2008 National Champion Gators football team.  During summer vacations from school, Walker worked with the yearlings at Claiborne and was also an intern at Keeneland on their sales inspection team in the summer of 2010.
Upon graduation in May of 2012, Walker went to work for trainer Al Stall.  For the 2013 breeding season, Walker was the resident vet technician at Claiborne.  Once the breeding season ended, he spent time shadowing his father Seth until he took over control of the farm in early 2014.
Among the other positions he holds outside of Claiborne, he is Vice President of the Paris-Bourbon County YMCA board, Vice President of the Kentucky Thoroughbred Owners & Breeders and the Breeders' Cup, and is a member of the American Graded Stakes Committee and The Jockey Club.

Natanya Nieman, D.V.M.
Vice President KTOB
WinStar Farm
Resident Veterinarian
Natanya Nieman is the Senior Resident Veterinarian at WinStar Farm and has been managing the veterinary care at WinStar since 2002. She plays an integral role in the rehab and training facility at WinStar and helped develop protocols for hyperbaric medicine, vibration plate, cold water spa and other therapeutic devices used at WinStar's innovative rehab facility. A native Lexingtonian, she was involved with show horses and Keeneland Pony Club growing up, studied at the University of Kentucky and completed veterinary school at The Ohio State University. Natanya has a strong interest in the rehoming of Thoroughbred Racehorses for second careers and has been involved with The Retired Racehorse Project, NTWO, and the rehoming of racehorses after the hurricane in Puerto Rico along with other horses from WinStar and Bourbon Lane. She is currently eventing an off-track thoroughbred that was owned by Bourbon Lane Racing. She is married to Mike McMahon of McMahon and Hill Bloodstock, who with his partner, Jamie Hill, operate the Bourbon Lane Racing Partnership and Spruce Lane Pinhook. Natanya and Mike also own and operate Spruce Lane Farm, a commercial breeding operation.

Christopher L. Baker
Secretary
Three Chimneys
Chief Operating Officer
Chris Baker is a 30-year industry veteran with international expertise in multiple facets of the Thoroughbred business.
The 1986 University of Maryland graduate initially worked in the broodmare, stallion and racing divisions at Lane's End Farm. He then headed overseas, learning the training craft in racing jurisdictions as varied as England, Australia, and New Zealand. Repatriated to California, Chris was an assistant trainer to Hall of Famers Neil Drysdale and Richard Mandella, working with such Champions as A.P. Indy, Kotashaan, and Phone Chatter, before training on his own.
A return to farm management eventually brought Chris to Ned Evans' Spring Hill Farm in Virginia, where he served as General Manager for 11 years until that operation dispersed in 2011. During his tenure, Spring Hill produced more than 100 stakes winners and was twice honored as TOBA's National Breeders of the Year. Chris then served as General Manager at WinStar Farm before joining Three Chimneys in December, 2013.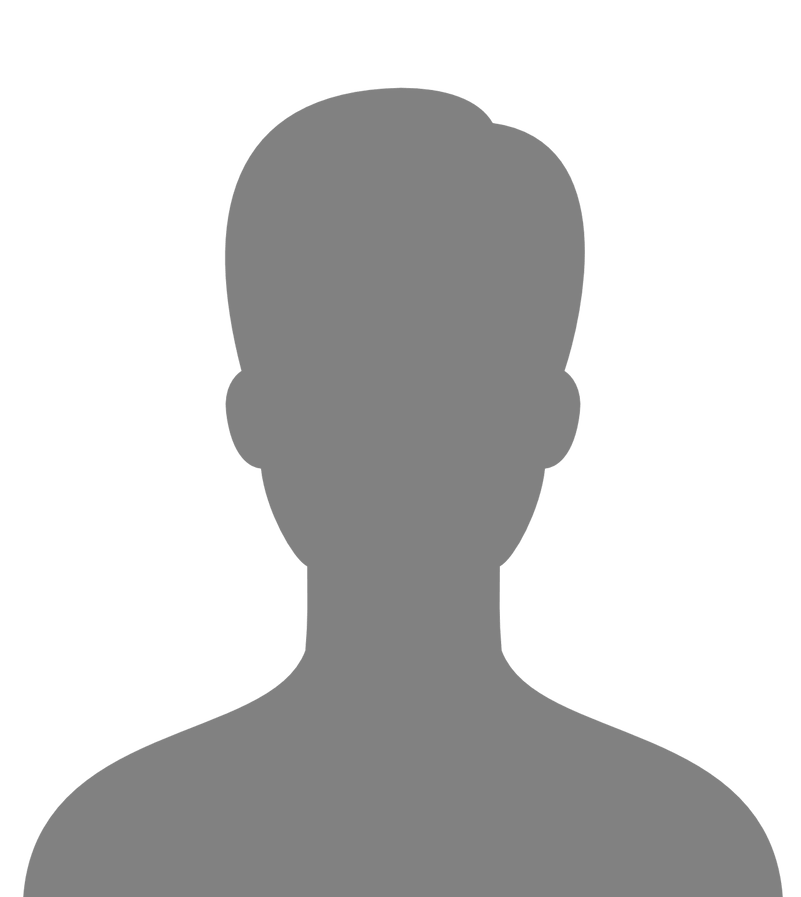 Dermot Ryan
Treasurer
Ashford Stud
Manager
Dermot Ryan is the manager of Ashford Stud, the American division of Coolmore Stud. A native of Co. Tipperary, Ireland, Dermot graduated from the Irish National Stud Thoroughbred Breeding Course before taking a position with Coolmore Stud in Ireland. Following eight years working for Coolmore in Ireland, Dermot relocated to Coolmore America in 1993. Dermot is the current KTA/KTOB Treasurer and was a founding member of the Consignors and Commercial Breeders Association and also spent two terms on the board of the Thoroughbred Owners and Breeders Association. He is currently a member of the Board of Directors of the University of Kentucky Gluck Equine Research Foundation.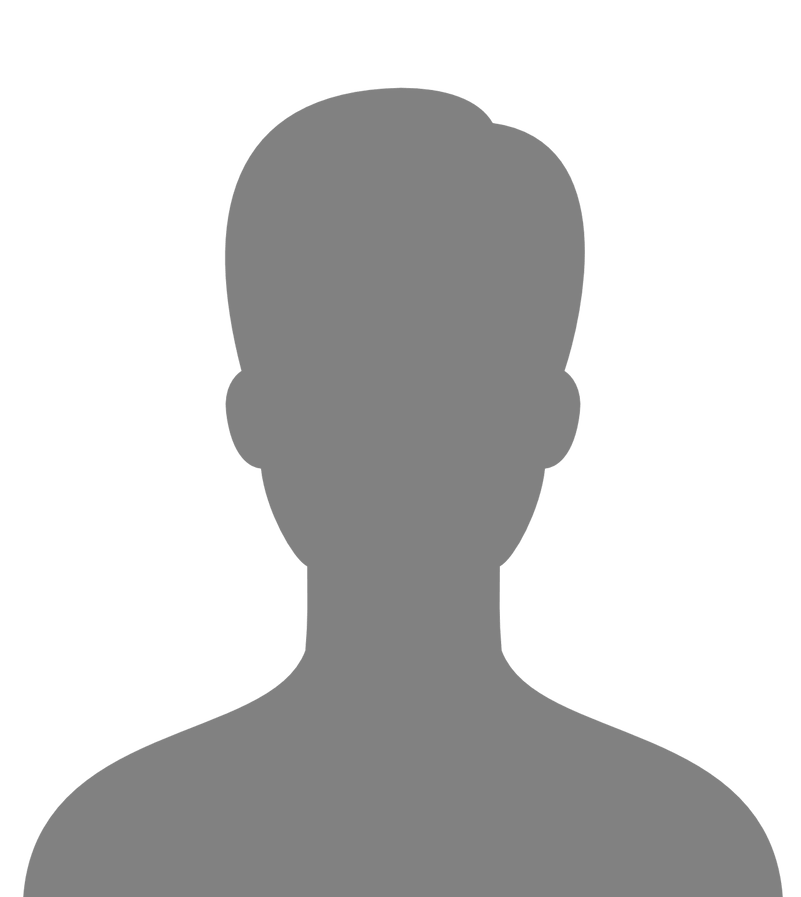 Pope McLean, Jr.
Assistant Treasurer
Crestwood Farm
Director, Business Manager
Directors
James Baker

James Baker has been in racing and around horses his whole life.  He started with his father in the 70's who trained for many years.  In the 80's he had the opportunity to work for such outstanding trainers – Frank and David Whitley and Shug McGaughey. Working for them was unbelievable as he was around numerous stake winners and champions. Baker started his own stable in 1990 with the help of Shug McGaughey and has had numerous stake winners of his own.  He is currently based at Churchill Downs and Fair Grounds during the winter months.

Craig Bandoroff

Craig Bandoroff is the owner, with his wife Holly, of Denali Stud in Paris, Kentucky.  Denali Stud is a boarding operation mostly involved in breeding and raising horses for the commercial market.  Denali is also a consignment agency and consistently has been a leading top 5 consignor in the industry over the past 10 years.  Bandoroff is also a breeder with a broodmare band of about 15 mares.  Champion Serena's Song has resided at Denali Stud her entire broodmare career and the farm raised KY Derby winner & Dubai World Cup winner, Animal Kingdom. He has been actively involved in the horse business for over 30 years as a jockey, sales company employee with Fasig Tipton, and a bloodstock consulting firm.  Current Director of the Kentucky Thoroughbred Association/Kentucky Thoroughbred Owners and Breeders, Inc. and Chairman of the Marketing Committee, past President of CBA, a board member of KEEP, an active member of TOBA, a former director of the Thoroughbred Club, a former board member of The Lexington School, and a founding member of the NTA.  The Bandoroff's have three children and reside in Lexington.

Philip Bauer

Philip Bauer was born in Louisville, KY on April 14, 1985, as the youngest of six children to Jude and Larry Bauer.  He graduated from St. Margaret Mary grade school in 1999 and from St. Xavier high school in 2003. Philip fell in love with horses and horse racing at a young age being around his grandparents' horse farm in Pee Wee Valley, KY, and racehorses at River Downs.  He married his wife Ashley on October 14, 2011, in Louisville at Locust Grove.  They were blessed with their first son, Philip Wyatt, on Halloween night 2013 and their second son, Lincoln Asher, on April 23, 2015. They currently live in J town, KY.  Philip began training horses on his own for Richard and Tammy Rigney's Rigney Racing in August 2013.  They were victorious in their first race with a horse named Cookie on September 21, 2013, at Churchill Downs. They won their first stakes race on February 22, 2014, with Our Double Play and their first Graded Stakes race on Belmont Stakes Day, June 6, 2015, with Channel Marker.

Price Bell

A native of Lexington, Price grew up working for his family's Mill Ridge Farm; knowing it was a great privilege to weed-eat, hay, or anything else that needed to be done. Following college, Price moved to Charlotte, NC to work in commercial real estate and development. This early career took him to Nashville, TN where he became very involved in Nashville's blossoming downtown community revitalization. Always promoting and passionate about Thoroughbreds and Central Kentucky, Price jumped at the opportunity to return to Lexington and work with his father, Headley, at Nicoma Bloodstock – the consulting arm of Mill Ridge Farm. With conviction for the sport and believing in the great opportunity to develop our fan base, Price became actively involved with the KTA's Vision 2020 group and ultimately honored to join the board of the Kentucky Thoroughbred Association, Inc./Kentucky Thoroughbred Owners and Breeders, Inc.  Price serves as a board member of Horse Country, TOBA, The National Racing Museum, Fayette Alliance and the NoLI community development corporation.

Stuart E. Brown, II, D.V.M.

Stuart E. Brown, II, DVM is a partner of Hagyard Equine Medical Institute in Lexington, Kentucky, where he has been in practice since graduating from Tuskegee University School of Veterinary Medicine in 1991.  He was born and raised in Versailles, Kentucky, and graduated from Transylvania University while working locally in the Thoroughbred industry since high school.  Dr. Brown is Chair of the Equine Drug Research Council; current Commission Member of the KY Horse Racing Commission; Chairman of the Gluck Equine Research Foundation; Board of the American Association of Equine Practitioners; Member of the AAEP Public Policy and Welfare Committee; Board of the EEI/ Rolex Three Day Eventing Championships; Trustee to the AVMA Professional Liability Trust, and Legislative Committee of the KVMA; active on the UK Veterinary Livestock Disease Laboratory Advisory Committee.  In addition, he is a current Director of the Kentucky Thoroughbred Association, Inc./Kentucky Thoroughbred Owners and Breeders, Inc., serves on the KTA/KTOB Scientific Advisory Committee for the KTOB Foundation and is Treasurer of the KTA PAC.  He says of his tenure at KTA/KTOB, "I believe strongly in the mission of the KTA in its advocacy for the industry in the Commonwealth and its leadership position in maintaining Kentucky as the Capital of the TB Industry. This organization represents the interests of the breeders and stakeholders as stewards of the industry for generational deliverance of the ideals and cultures that have served this business to allow it to attain its present-day position. The appointment to the KTA Board has represented one of the most important positions for which I have been appointed on to serve for both my profession and as a breeder."

Patrick Costello

A native of Kilkenny, Ireland, Pat came to Kentucky in 1984 to pursue his love of horses. Starting at Ashleigh Stud, he moved to the new Rood and Riddle, where he received agreat foundation training for 18 months. This led to the job of developing and managing Crescent Hill Farm for 10 years for the Slitz family, from where it was then time to branch out on his own. He started Drumkenny Farm in 1996, which was a 200 acre full service boarding operation. It was during this time that he became a member of various pinhooking partnerships, which not only led to introducing many friends to life as thoroughbred owners, but further revealed his love of the sales business. In 2001, Pat was a founding member of Paramount Sales, and he quickly realized that it would be impossible to fully commit to both jobs, so he decided to step away from the farm and concentrate on bloodstock sales. Since its inception, Paramount has been a top 10 leading consignor. Missing country life, Pat moved to 30 acres in 2013, where he breeds a small band of mares, and pinhooks weanlings with several partners. He and his wife, Lynne, have a daughter, Ali, who is an Athletic Trainer at Florida Atlantic University, and a son, David, who is a senior in high school. Pat loves this industry, and still believes that Kentucky is the center of the thoroughbred world. He is excited to be a part of the KTA, and hopes to be able to help promote Kentucky breeders and horses worldwide.

Elizabeth Crow

Liz Crow is a bloodstock agent based in Lexington, Kentucky and is principal partner in BSW Bloodstock and co-owner of Elite Sales. Liz joined BSW Bloodstock in December of 2015 where she is responsible for all public auction representation for BSW clients and racing/stable management for client stables. In 2018, Liz had three $100,000 public auction purchases win G1's, headlined by (G1) Kentucky Oaks and 2018 (G1) Breeders Cup Distaff winner, Monomoy Girl.

In 2017, she joined partner Bradley Weisbord in establishing Elite Sales to consign selected racehorses and broodmare prospects at public sales. In addition to her sales responsibilities, Liz also manages partnership Ten Strike Racing and formed the Crow-Sharp Pinhook Ventures with Florida based consignor Paul Sharp in 2016.

Prior to joining BSW, Liz was Director of Racing for Bradley Thoroughbreds for four years where she developed, managed and expanded the firm's racing partnerships and represented many of the firm's clients at public auction. Prior to that she gained valuable racetrack experience working for trainers Eoin Harty and Jonathan Sheppard in California and New York. She also served as the Claims Clerk for Churchill Downs and Entry Clerk for Pimlico Racecourse.

Liz holds a B.S. in Business Administration from the University of Louisville Equine Business Program. She currently serves on the board of the Consignors and Commercial Breeders Association.

Bill Daugherty

Bill Daugherty is based in Lexington, Kentucky.  He co-founded BlackRidge Stables LLC in 2016, a thoroughbred racing and breeding venture that has interests in approximately 30 horses.  Mr. Daugherty is a co-founder and serves as a Managing Partner of BlackRidge Resource Partners LLC, an independent exploration and production oil and gas company. Prior to co-founding BlackRidge, Mr. Daugherty served as President and CEO of NGAS Resources, Inc. (formerly NASDAQ: NGAS) from 1993 through its merger with a NYSE-listed company in 2011.  He served as Chairman of the Board from 1995 until the merger. Mr. Daugherty founded the predecessor company to NGAS in 1984. Mr. Daugherty currently serves on the Board of Trustees at Berea College, where he received a B.S. Degree in Agriculture in 1976, and is the Kentucky Governor's Official Representative to the Interstate Oil and Gas Compact Commission, a compact formed by Congress to represent all the producing oil and gas states in the United States.  Also within the oil and gas industry, he has served as president of two Kentucky oil and gas trade organizations, as a member of the Board of Directors of the Independent Petroleum Association of America, and as a member of the DOE's Unconventional Resources Technology Advisory Committee.  Mr. Daugherty has also served on the Aircraft Owner and Pilot Association's President's Council and Board of Visitors, and Eastern Kentucky University's Foundation Board.

Darren Fox

Darren Fox is a native of Co. Roscommon, Ireland.  Darren graduated of the University of Limerick with a Degree in Equine Science and a Masters in Entrepreneurship.  Early hands on experience was gained at Ballyhane Stud and Rathbarry Stud in Ireland and Knockgriffin Farm in the US.  Darren worked for GE Capital and Tote Ireland prior to graduating from the Darley Flying Start in 2009.  Since then Darren has focused on the area of stallion seasons.  He is currently the Sales Manager at Darley, where he manages top stallions such as Medaglia d'Oro, Bernardini and newcomers such as Nyquist and Frosted.  He also spent two years as the Stallion Seasons Director at WinStar Farm, prior to his current role at Darley.

Hutton Goodman

Hutton Goodman is a native of Texas and a graduate of the University of Virginia who now lives in Lexington, Kentucky with his wife Alexandra Goodman and son Henry. He has been involved in the Thoroughbred industry for his entire life and has experience in many different aspects of the industry. Hutton worked on the racetrack for trainer Michael Stidham until he decided to return home to work for his family's Mt. Brilliant Farm in Lexington. Mt. Brilliant Farm is a broodmare operation based north of Lexington that has 30 broodmares and 17 horses in training on three continents.  At Mt. Brilliant Hutton has been involved in the farms breeding, sales and racing operation in the USA, UK, Ireland, Argentina and Australia.  He currently serves as racing manager at Mt. Brilliant Farm.  In addition to his equine interests Hutton serves as chairman of the board of the Mt. Brilliant Family Foundation a charitable foundation and supporter of The Fayette Alliance.

Ben Haggin

Ben Haggin has been involved with Woodford Racing since 2005. Ben is a graduate of Vanderbilt University and Woodberry Forest School.  Ben has worked in nearly every facet of the Thoroughbred industry.  He has worked for Mill Ridge Farm, Hall of Fame Trainer Ron McAnally and Equibase Company.  Ben was an original employee of the National Thoroughbred Racing Association. Ben presently serves on the Board of the Keeneland Association, the Saratoga Reading Rooms and has served on the Board of the Race for Education and the Thoroughbred Club of America.  Ben is active on the Boards of Sayre School and the High Street YMCA in Lexington, Kentucky.  Ben is the son of Mr. and Mrs. Louis Lee Haggin III.  Mr. Haggin is a member of the Jockey Club and is a Trustee of the Keeneland Association.  Ben's great-grandfather, Hal Price Headley, was a founder of the Keeneland Association.

Anne Archer Hinkle

Anne Archer Hinkle, with her family, own Hinkle Farms in Paris, KY. The farm, which is home to about 40 of the family's broodmares, primarily breeds to sell in the commercial market. Anne Archer works closely with farm management and is actively involved in the day-to-day operations of the farm. She also specializes in bloodstock research & acquisition, stallion matings, and sales coordination. She earned her bachelor's degree from Centre College in 2012 with a concentration in History and Spanish. She is currently pursuing a Masters in Business Administration from the University of Kentucky and plans to complete the program in May 2020. Anne Archer was appointed to the KTA board in early 2018. She serves on the marketing committee and is working with other board members on relaunching a program to educate and attract more young people to the Thoroughbred industry. Anne Archer and her husband, Farley Stephenson, live in Lexington, but they love nothing more than spending time on the farm in Paris.

Charles LoPresti

Charlie LoPresti and his wife own 200-acre Forest Lane Farm in Lexington on the eastern fringe of Fayette County. Charlie handles the racing string at Keeneland Race Course, where he has been based year round for more than a decade. With a goal of learning all phases of handling Thoroughbreds, LoPresti obtained a job at Domino Stud in Lexington in 1978 where he worked under renowned horseman Ted Carr. LoPresti then worked for about six years as assistant manager under Carr at Allen Paulson's Brookside Farm in Lexington. LoPresti left to start developing Forest Lane, during which time he also served as trainer for Calumet Farm for whom he won four stakes races during tenure of about six years.  He became the first trainer to win back-to-back editions of the Ricoh Woodbine Mile (Can-G1) with Turallure in 2011 and Wise Dan in 2012. Wise Dan went on to win the Breeders' Cup Mile, breaking a 15-year-old track record. He capped off the year earning three Eclipse Awards for Older Male, Turf Male and Horse of the Year, the only horse to achieve that mark since John Henry. Through Sept. 2012, LoPresti has won more than 180 races that have earned more than $8 million.

Reeve McGaughey

Reeve McGaughey, age 29, was born in New York, but grew up in Lexington, Kentucky. He went to The Lexington School from kindergarten through eighth grade. Attend Sayre for high school and then University of Kentucky. McGaughey worked summers for Eoin Harty from his senior year of high school through college. After he worked for Charlie LoPresti for almost five years, working with horses such as Wise Dan, Turallure, and Successful Dan. For the past four years he has been working as an assistant for Shug McGaughey.

Paul McGee

Paul was born in Louisville, Kentucky in 1962 and resides there with wife Angie, who manages payroll for McGee's public stable. They have four children – Matthew, Margaret, Alex and Eddie. Paul grew up in the Derby City where he and his three siblings – all first-generation horsemen – developed their interest in racing through their proximity to Churchill Downs.  Brother Marty is a columnist for the Daily Racing Form; younger sister Amy is married to and keeps the books for Southern California-based trainer Ron Ellis whose stable includes Declan's Moon, 2004's 2-year-old champion; and older sister Susan has previously worked in group sales for Hollywood Park.  Paul got his start in racing at age 15 by walking hots for conditioner Jerry Calvin and later galloped horses for trainers Angel Montano Sr. and Carl Bowman. After attending Louisville's St. Xavier High School, he graduated from Bellarmine University with a degree in chemistry. "My Dad sells water treatment chemicals," McGee said. "It was kind of a fall-back.  If it didn't work out at the racetrack, I would go to work for him. He never objected to me coming to the racetrack. He's 100 percent behind me." Paul took out his trainer's license in 1987 and saddled his first winner, Pabarene, at Churchill Downs that year.  Graded stakes winners include Eyes On Eddy, Balthazar B., Bet On Sunshine, Dream Run, Honor in War, I Believe in You, Miss Pickums, Suave and Twilight Road.  Earned first outright training title at the winter/spring meet at Turfway Park that concluded in 2007.  McGee's Breeders' Cup appearances came with Suave, who finished fifth in the 2005 Classic, and Bet On Sunshine, who finished third in the Sprint in 1997 and 2000 and 13th in 2001.  "He was a foundation horse for me, and a lot of people associate me with that horse," he said of Bet On Sunshine, who continued to race until he was a 10-year-old and retired with nearly $1.5 million in earnings.  At age 15, Bet On Sunshine lives a life of leisure at Hermitage Farm near Goshen, Ky.

Kim Smith

Kim Smith is a graduate of the University of Louisville and resides in Prospect, Kentucky.  As a thoroughbred yearling and breeding stock sales agent servicing clients across four continents, Kim has selected prospects including graded stake performers and producers, Breeder's Cup entries and a four-year-old Malayan champion. Kim has been a long-standing thoroughbred industry service provider since becoming the stable manager at the Kentucky Derby Museum early in her career.  There she implemented adoptable horses into the museum's tour program, and this led her to create Moserwood Farms LLC, a broodmare care, foaling, breaking and lay-up facility near Churchill Downs.  Kim passed her Kentucky Race Commission trainer's test and is the Founder and Executive Director of Second Stride, Inc., a 501(c)(3) transitional safety net aftercare program for thoroughbred horses.  Since its founding in 2005, Second Stride has grown into a leading national equine adoption program by horsemen for horsemen. Kim has affiliations with syndicate ownerships and professional industry program memberships such as K.E.E.P, KHC, T.O.B.A., KTA/KTOB, NTRA, and TAA.  She provides a range of professional services to industry partners, including aftercare educational material, consultations and speaking engagements. In her personal time, Kim enjoys watching her sons play sports, eating out with her husband at Kentucky Proud locally owned restaurants and hitting the trails or local shows with her horses.

Callan Strouss

Callan manages Lane's End – Oak Tree Division and have forty-one years farm experience in Central Kentucky as an owner, breeder and manager of Thoroughbreds and other breeds. He has been a director and officer of the Kentucky Thoroughbred Farm Managers' Club (KTFMC), the Consignors and Commercial Breeders Association (CBA), the KTOB Foundation, a founding director and Vice President of the Kentucky Equine Management Internship (KEMI) program, and the current president of the Lexington Polo Association, as well as a member since its inception. Callan was honored by the KTFMC as Farm Manager of the Year in 2010 and is a member of the Thoroughbred Club of America, Thoroughbred Owners and Breeders Association, and the Kentucky Thoroughbred Association/Kentucky Thoroughbred Owners & Breeders, Inc. (KTA/KTOB).

Wayne Sweezey

T. Wayne Sweezey, along with his wife Cathy, own and operate Timber Town Stable. Originally from Maryland, Wayne has managed farms since the early '80s. Prior to the inception of Timber Town, Wayne served as General Manager and ultimately as Partner of Darby Dan Farm. In the 20 years as head of operations, Darby Dan flourished. In 2009 Sweezey chose to operate independently and with Cathy founded Timber Town Stable. Today, Timber Town and staff oversee 400 acres of farmland and care for over $70 million in bloodstock, including champions Havre de Grace, Songbird, Groupie Doll and Canadian Champion Irish Mission.

Jeffrey D. Thornbury

Jeffrey D. Thornbury, KTA-KTOB board of directors for over 20 years.  Multiple Graded Stakes winning trainer for more than 35 years.  Owner and manager of Sunnyside Stock Farm, LLC, a full-service Thoroughbred farm in Paris, KY.
Directors Emeritus
Clifford Barry

James G. Bell

Darrell Brown

Waddell W. Hancock II

Neil A. Howard

William L.S. Landes III

Braxton Lynch

Pope McLean, Jr.

Garrett O'Rourke

Frank Penn

R. Alex Rankin

Don M. Robinson

Frederick J. Seitz

R. Eric Waldman